Highlights
Visit Dambulla cave temple
Sigiriya rock fortress
Higurakgoda CIC Seed production Farm
Chaina (slash & burn farming) Cultivation in Sigiriya
Gannoruwa Agro Technology Park
Temple of the Tooth Relic
Visit Tea Plantation & Tea Factory
Visit Ambewela Dairy Farm
Day 01 : Bandaranaike International Airport – Negombo
Arrive in Sri Lanka. Clients will be welcomed by representatives of Asian Escapes & transferred to Negombo.
Overnight stay at a Hotel in Negombo
Day 02 : Negombo – Dambulla
After breakfast leave for Dambulla.
Visit Dambulla cave temple – Dambulla is famous for the five caves Temple on a rock. The first 03 caves are better, older and larger than the other two. Some caves dates to 1st C.B.C. All the 5 cave walls and ceilings are covered with Buddhist murals and there are more than 130 Buddha statues, statues of Gods and Kings are also found here.
Proceed to Sigiriya rock fortress
Sigiriya – King Kassapa( 477-495 A.D) who shifted the Capital from Anuradhapura to Sigiriya made a fortress to surround his palace, which was constructed on the summit of a 500ft high rock, with necessary facilities. The Palace was surrounded by an outer-moat and wall and Inner – moat and wall pleasure garden, Mirror-wall, light coloured and dark coloured damsel's frescoes, to cover the western wall and a beautiful staircase through the body of a Crouching Lion are some of the attractions here.
Overnight stay at a Hotel in Dambulla
Day 03 : Dambulla – Higurakgoda
After breakfast leave for Higurakgoda.
CIC Seed production Farm, the biggest in Sri Lanka, is located at Hingurakgoda in the Polonnaruwa District. Hingurakgoda is very famous for its paddy cultivation. The farm receives irrigation water from the Minneriya reservoir through a distribution channel. The total extent of the farm is 1300 acres. The majority acreage of the farm (about 750 acres), is under paddy and the highland area of the farm is utilized for the production of perennial crops and livestock. CIC Seed Farm has adopted modern agricultural techniques and enhanced mechanization while protecting our traditional knowledge as well as conventional agricultural methods.
Walk around the farm. It shows how successful village home gardens were with Agri base culture. There are few kinds of crops such as vegetables, fruits, yams, medicinal plants and spices in the dry zone home garden.
Overnight stay at a Hotel In Hingurakgoda
Day 04 : Higurakgoda – Kandy
After breakfast proceed to Kandy.
Visit the Gannoruwa Agro Technology Park.
A novel concept in agricultural extension was introduced in 2004 by establishing an Agro-Technology Park (ATP) at Gannoruwa. There were many objectives to build this park and the main objective is the capacity building of various stakeholders of agriculture. The other objectives include recreation, facilitation of research, and promotion of agro-tourism and generation of funds. The ATP provides information on traditional and modern technology related to agriculture.
Late afternoon visit *Temple of the Sacred Tooth Relic – ever since 4th Century A.D, when the Buddha's Tooth was brought to Sri Lanka hidden from sacrilegious hands in an Orissan princess' hair, the Relic has grown in repute and holiness in Sri Lanka and throughout the Buddhist world. It is considered Sri Lanka's most prized possession.
Evening witness a cultural show featuring various dance types of Sri Lanka
Overnight stay at a HOTEL IN KANDY
Day 05 : Kandy-Nuwara Eliya
After breakfast leave for NuwaraEliya
Also visit Tea Plantation & Tea Factory Tea Factory & Tea Plantation – Tea was first planted in Sri Lanka in 1824 at the Botanical Gardens at Peradeniya, when a few plants were brought from China. More were introduced from Assam in 1839. In 1867 a Scottish Planter named James Taylor planted tea seedlings on an 8 hectares of forest land, in the Loolcondura Estate. In 1873, the tea export industry of Sri Lanka began with a modest 23lbs being shipped to London. Tea will grow well only on rolling terrain and is classified be elevation into low grown, medium grown, high grown, into 3 main groups. In 1996 Sri Lanka has produced 258 million kgs. of tea and has earned Rs. 34,068 million by exporting 244 million kgs. of tea.
Overnight stay at a Hotel In Nuwara Eliya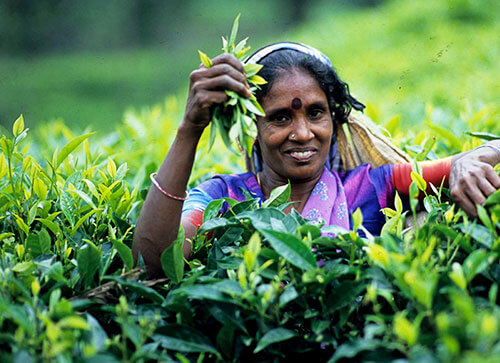 Day 06 : Nuwara Eliya – Bandarawela
After breakfast leave for Bandarawela
Visit the Ambewela Dairy Farm.
There is a two farms at Ambewela and those are called New Zealand farm and Ambewela farms. New Zealand farm is at 1km from Ambewela and Ambewela farm is at before Ambewela. Rabbits, Cattles, Cows, Pigs, Goats and grass lands, vegetable farm, seed potatoes producing center and nice reservoir is available on Ambewela farm. No special permission needed to enter Ambewela Farms. In 12:30 PM of every day demonstrates the get cow milk in electronic machine. Cheese factory, Goat yard and thousands of animals can be seen in Ambewela farms. Largest grass lands of Sri Lanka also a part of Ambewela farms.
Proceed to Bandarawela and visit to a local farm at Welimada to experience the local way of farming.
Overnight stay at a Hotel In Bandarawela.
Day 07 : Bandarawela-Embilipitiya
After breakfast leave for Embilipitiya.
Visit Regional Agricultural Research Centre in Diyathalawa enroute. This agricultural experience includes up country farming methods and unique farming technique for different crops.
Visit a Sugar Cane Plantation in Sewanagala before you reach Embilipitiya.
Overnight stay at a Hotel In Embilipitiya
Day 08 : Embilipiya – Galle
After breakfast proceed to Galle.
Visit a dry zone farm which produces banana & papaw. The Embilipitiya area is specialized in supplying Banana, papaw and watermelon to the most of the markets in the Country including Colombo and southern regions.
Galle – This was the most ancient and important harbour of the country, until the Colombo harbour was established. Galle is identified as the Tarshis of the bible. This was captured by the Portuguese in 1587 A.D, Dutch in 1640 A.D, and British in 1796 A.D.
Also visit * The Fort of Galle – The South Coast major city is Galle, whose oldest landmark is the massive Portuguese and Dutch fort in which the central city is contained. But the city may be much older. Some scholars believe it to be the Tarshish of the Old Testament, to which King Solomon sent his merchant vessels, and to which Jonah fled from the Lord
Overnight stay at a Hotel In Galle
Day 09 – Galle
After breakfast full day leisure at the hotel.
Overnight stay at a Hotel In Galle
Day 10 – Galle – Bandaranaike International Airport
After breakfast & transfer to the Bandaranayke International Airport for the flight back.